Through Bigger Than Business, Jeff Holler helps Christian Business owners and other believers seek, understand, and fulfill their God-given purpose.
Jeff does this through encouraging and immediately applicable speaking presentations inspired by his book, Bigger Than Business: Real-World Stories of Business Owners Living Their Purpose . Listeners and readers alike will be moved to rethink what they are doing and why they are doing it. They will learn how others have come to understand and fulfill their God-given purpose, and how they can do likewise.
About Jeff
Founder, Bigger Than Business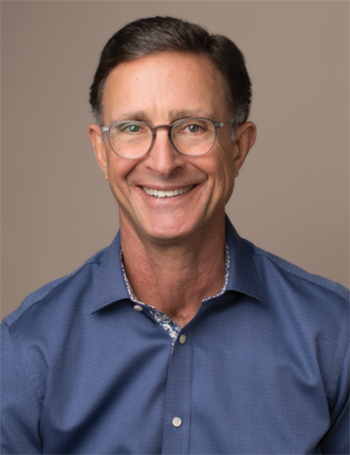 Jeff Holler is an author, speaker, and founder and owner of
The Capital Chart Room LTD®
, serving some of the most respected and successful entrepreneurs in Texas, Oklahoma, and Arkansas. A Certified Financial Planner, Jeff holds a Bachelor of Business degree from Florida State University. He leads an adult Bible study class, and he and his wife, Charlsey, commit their time, talent, gifts, and service to several ministries. They have two wonderful daughters and their precious families. Jeff and Charlsey live in Fort Worth, Texas. (
CLICK
to learn more about Jeff.)
What the experts are saying...
Jack Herschend
Co-founder, Herschend Family Entertainment
---
"A must read for those who seek significance as well as success!"
Jim Daly
President, Focus on the Family
---
"As Christians, we know that God can use our involvement in any profession to help grow His kingdom. The corporate world, however, can make that calling seem especially daunting. Through a series of engaging biographical accounts, Jeff Holler shows us what it looks like to run a business with excellence, integrity, and wise stewardship."
Norm Miller
Chairman, Interstate Battery Systems of America
---
"In Bigger Than Business, Jeff Holler brings to life the accounts of people who, like me, have been changed by God's power and have applied the truths of His Word to how they operate their businesses. You'll be particularly inspired by how each individual featured in this book fervently seeks the Lord, responds to His direction, and then experiences God's presence to deepen or heal their personal relationships, bless their businesses, and bring great glory to Him."